Shichida Method education is not complete without our original educational materials packed with know-how.
Having the right material for every activity is essential for delivering a successful lesson.
At Shichida, we have a vast collection of learning materials designed for every stage of a child's development.
We offer manipulatives, flashcards, Dot cards, puzzles, mazes, tangrams, worksheets, music, and language-learning materials.
Our product line-up includes over 11,500 different learning materials, many of them Shichida originals.
Parents can also support their child's development at home by ordering select Shichida products through their local Center.
Also, Shichida books and publications can be purchased through your local Center or bookstores in the selected countries.
For Children
The following Shichida Books picture book series is our most popular in Japan and abroad: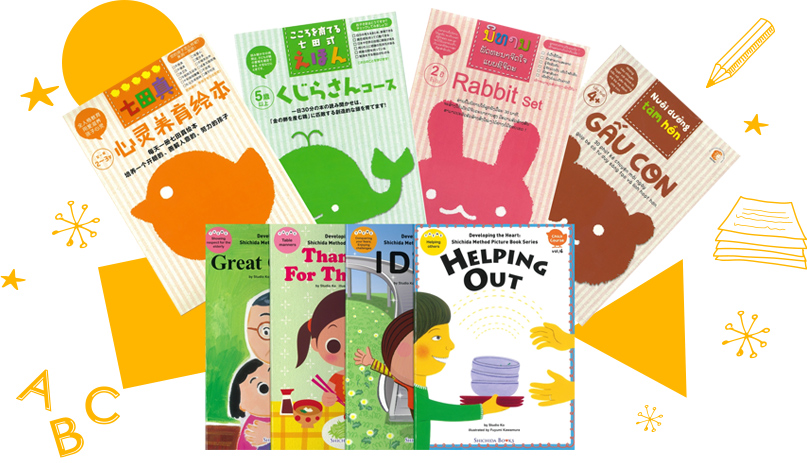 Developing the Heart: Shichida Method Picture Book Series
Learn the basics of life such as helping around the house and table manners through fun stories!
Educate your children at home with this original Shichida picture book series.
(Available in English, Japanese, Mandarin, Lao, Vietnamese and Korean)