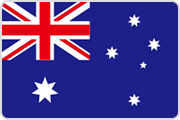 Australia
Daniel Fong, one of our 2016 Shichida Graduates plays Légende, Op.17 by Wieniawski (Excerpt). His lovely playing shows his dedication to practising and we see the fantastic results. Additionally, he has that winning attitude that will help him problem-solve and overcome challenges.
Daniel's mother worked hard to make sure that he came to his Shichida classes so much so that she made the long trip from Canberra to Melbourne over the period of many years. This show of dedication proved to be a model for Daniel and along with the comprehensive learning method that Shichida provides, he made lots of friends and had fun in our classes. Thanks for your effort, Daniel!
To find out more about more about our program register at shichida.com.au or call 1300-FUN-N-GROW (1300-3866-4769).