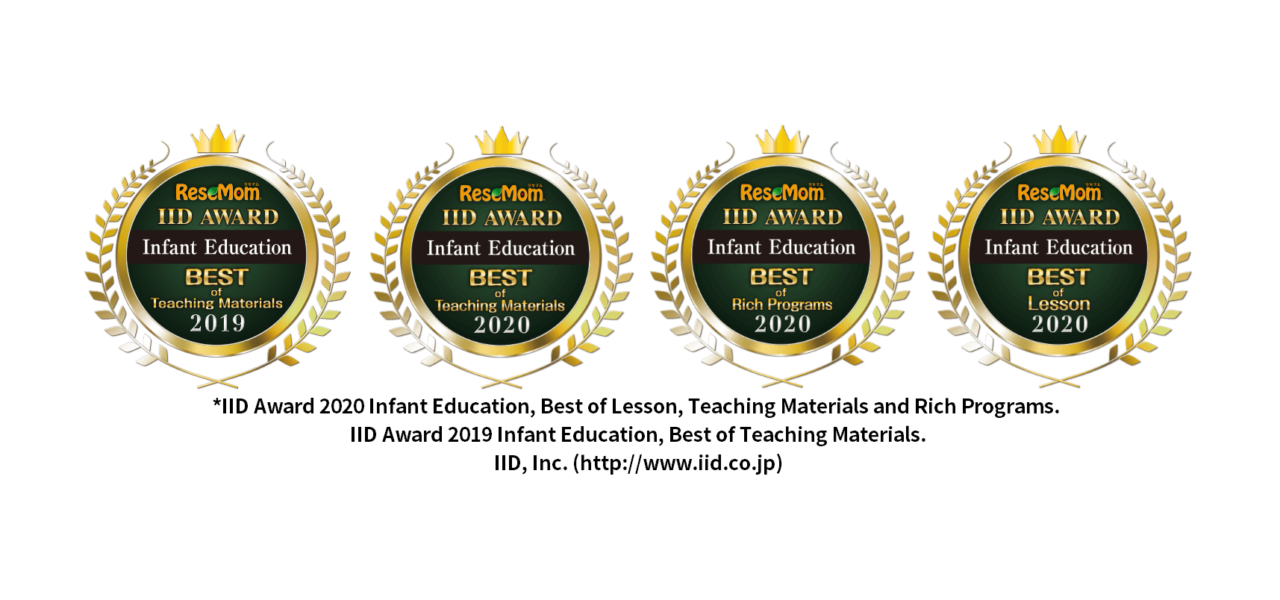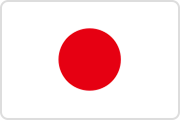 Japan
Shichida Centers won first place awards in the three categories in the "IID Awards 2020 Customer Satisfaction Survey for Infant Schools", conducted by IID Inc., in Japan.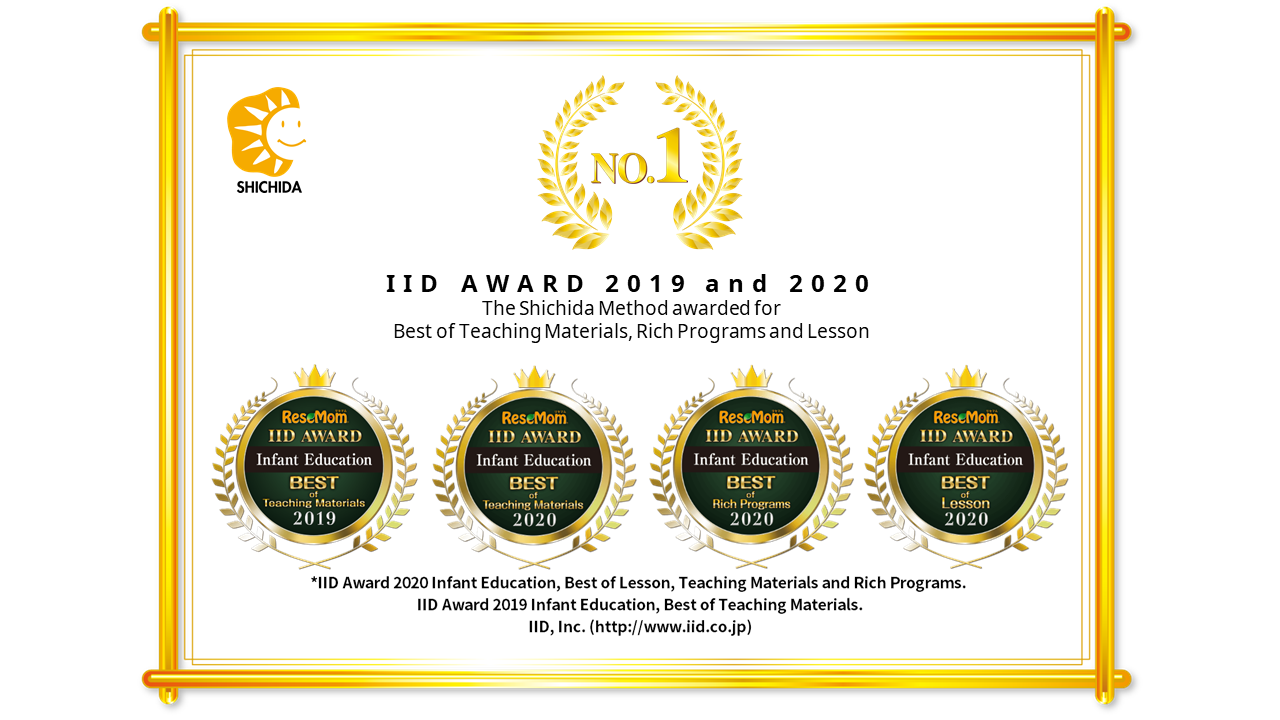 IID Inc. conducts annual surveys that target the parents of preschool-aged children (ages zero to six), who have attended an infant school for at least three months. The company gives IID Awards based on the results of this survey.
The three awards that Shichida Centers earned this year are listed below:
Best of Lesson
Best of Teaching Materials
Best of Rich Programs
All three of these categories (Lessons, Teaching Materials, and Lesson Program) are the core of the Shichida Method. We are very proud to be recognized in these areas.
We appreciate the contribution all of the Centers involved have made to receive these awards and we are grateful for all of our loyal customers.
We hope to continue to make strong efforts to offer the best education of the highest quality to all our customers around the world.