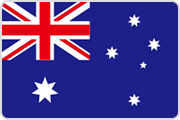 Australia
Kensei, one of our 2016 Shichida Graduates, shows us his Karate technique. In addition to academic excellence, he rounds out his abilities with martial arts skills, as well as on stage.
Here, he performs in a Christmas play at school. Note his confidence and great stage presence formed by hard work and a love of learning. Keep up the good work, Kensei!
We love that our Shichida graduates are so well-rounded and truly have fun learning. We have even more fun teaching them.
Find out more about more about our program by registering at shichida.com.au or call 1300-FUN-N-GROW (1300-3866-4769).