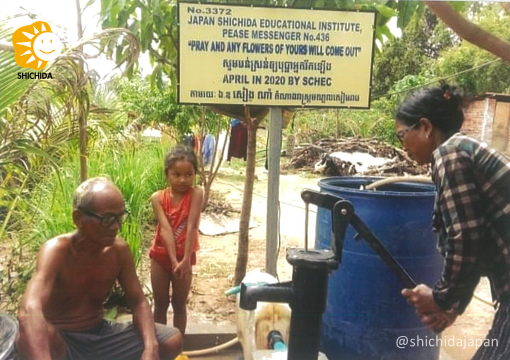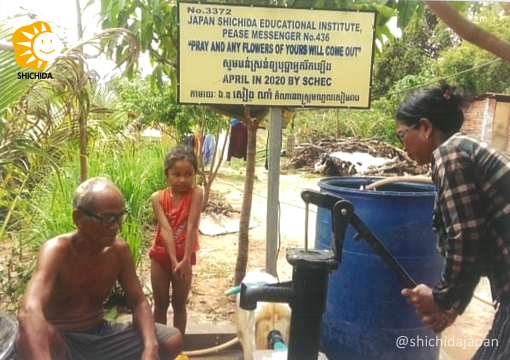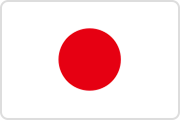 Japan
With the cooperation of the organization, Support for Cambodian Health, Education and Communities (SCHEC), donations from SEI fundraising activities were used to fund a development project in Cambodia.
The funds were used to support a well-digging project. Now, beautiful, clean water springs from a well in Siem Reap, northwestern Cambodia.
This photo depicts the actual well.
The SEI company name is clearly displayed on the sign that indicates the location of the well.
This well is an important water source for protecting people's lives and it will bring bright smiles to the children in the community.
SEI hopes to continue supporting the healthy growth of children all around the world.